Exactly one year ago my boyfriend and I went backpacking through Thailand. Part of it was a trip to the island Koh Tao. We first stayed at a pretty decent hotel, which was fine until another trendy looking place caught our eye. Multiple times we drove by on our bike, wondering what it could be, we told each other 'let's look it up!'. So we did.. and it turned out to be an awesome new hostel that had just opened not too long ago. We decided it would be a nice inspiring place to be spending the rest of our stay on the island and moved from our hotel room to one of their mixed dorm rooms. And just look at the awesome rooftop terrace they've got!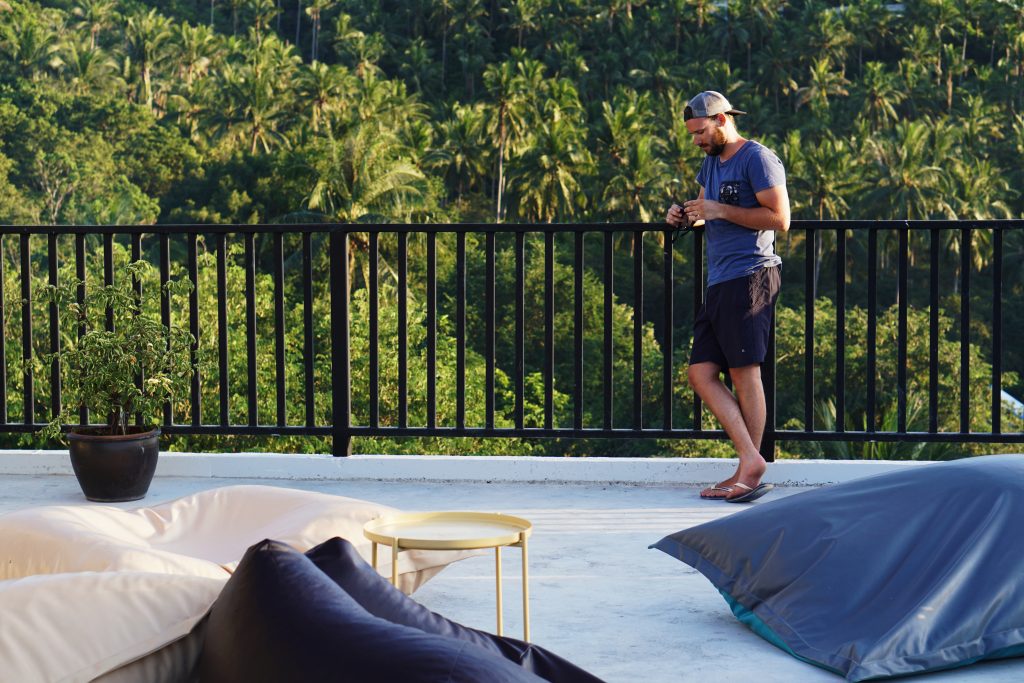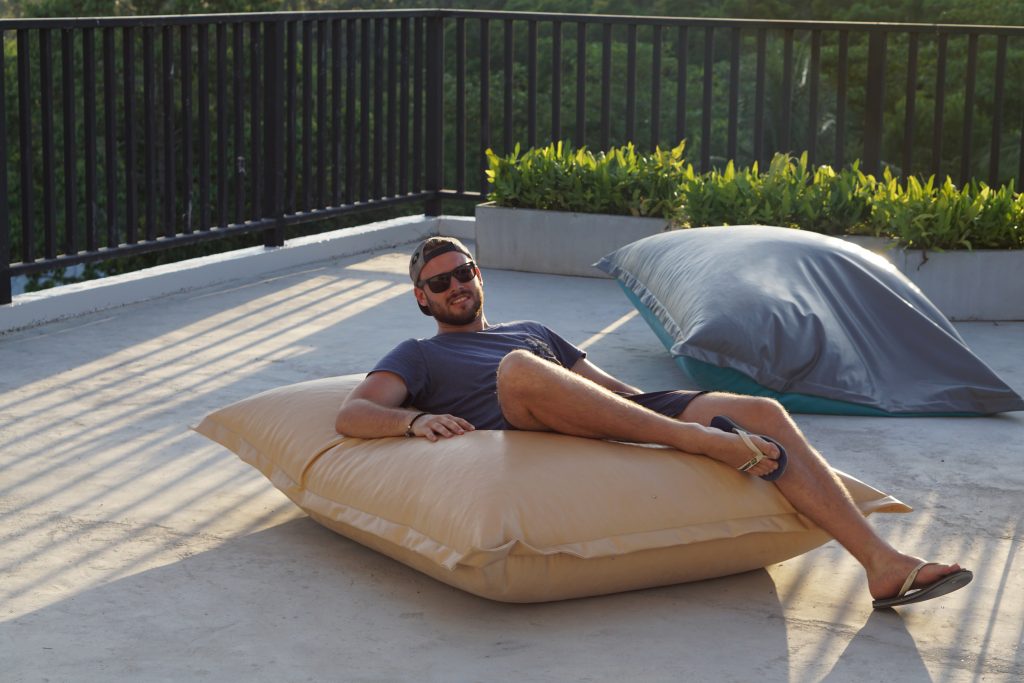 The hostel is very modern looking and nicely styled. On the rooftop there are some comfy cushions to relax and enjoy the view, down stairs there's a nice terrace where the breakfast was served.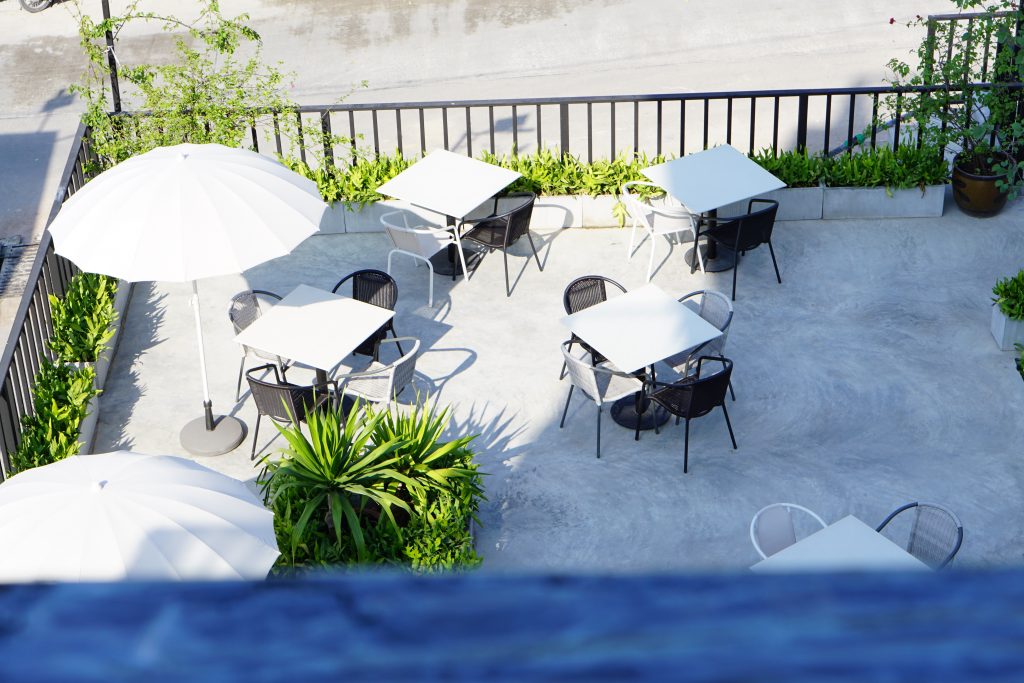 The dorm rooms are light and all with a small terrace and for a hostel, the bathroom is quite luxurious. There's a common space/living room on each floor where you can hang and meet other guests, surrounded by a terrace which also offers nice views on the mountains. During our stay the hostel was so new that the plastic was still on the fences! They told us that they had yet to build their swimming pool, even more reason to stay there and I've looked it up, the pool seems to be finished now and looks amazing!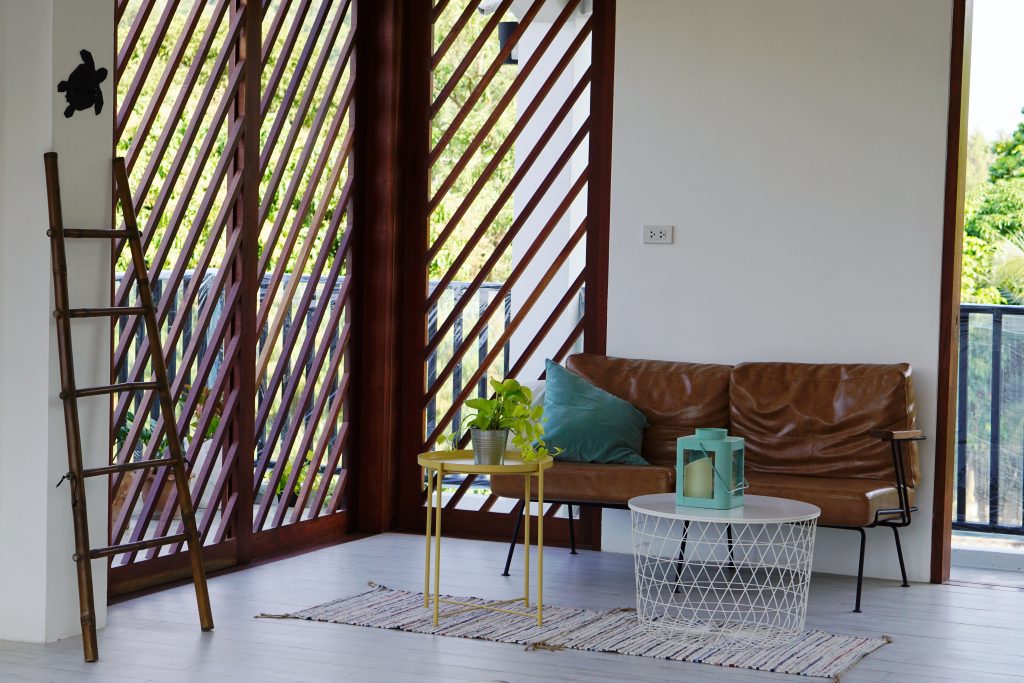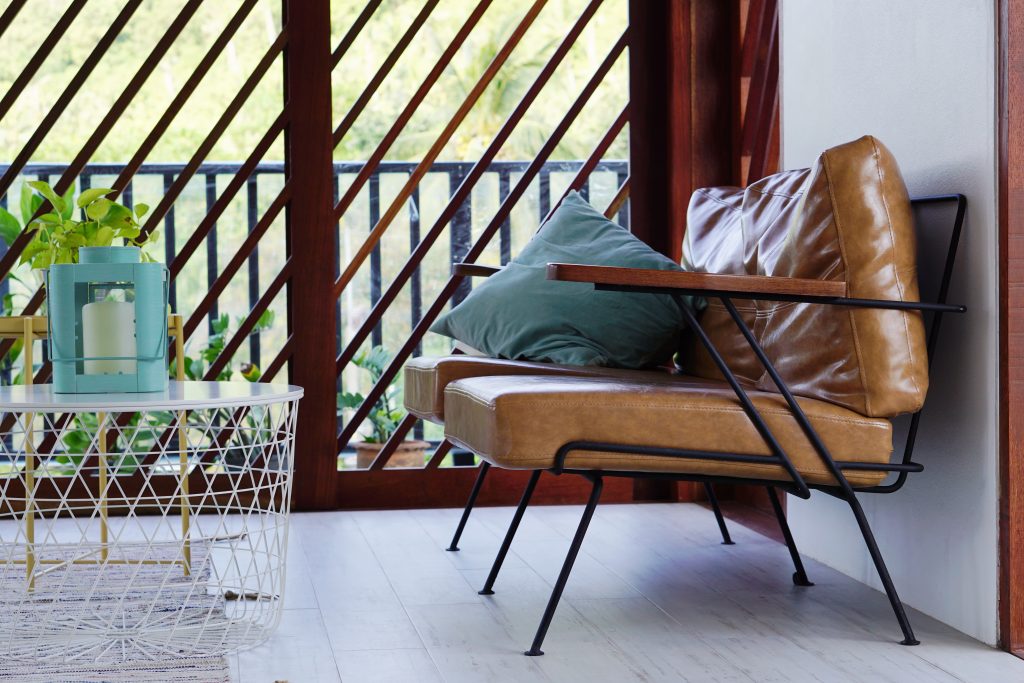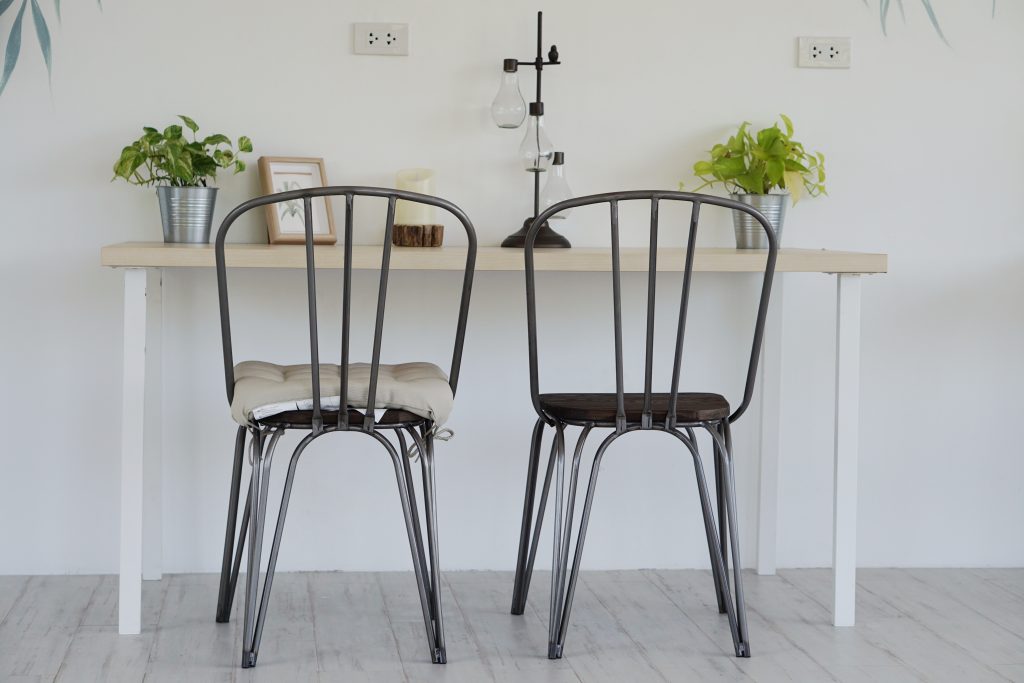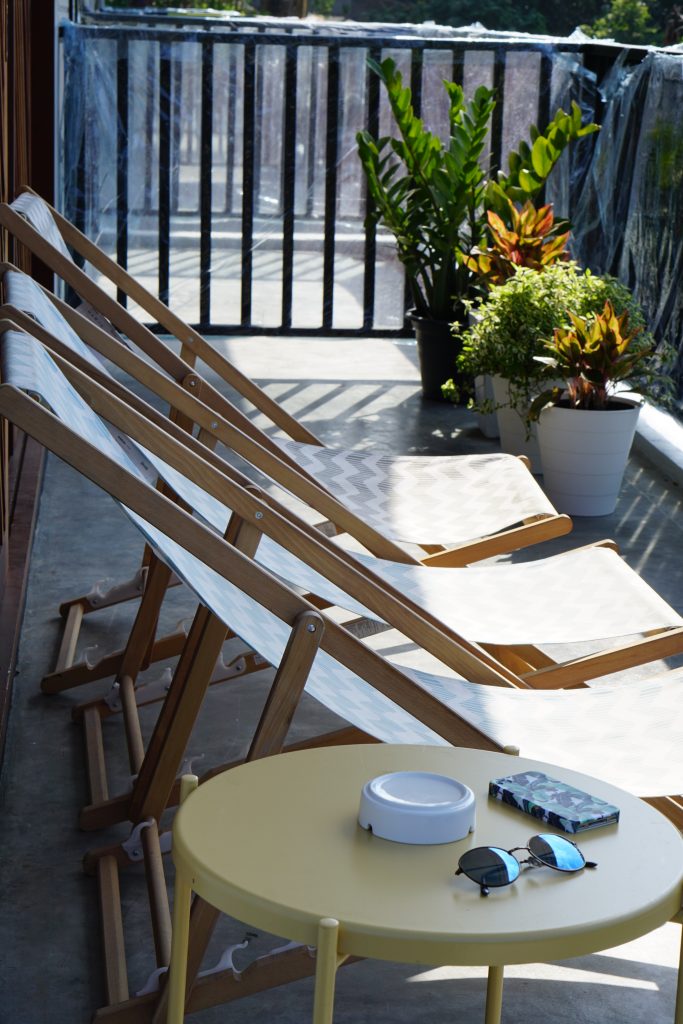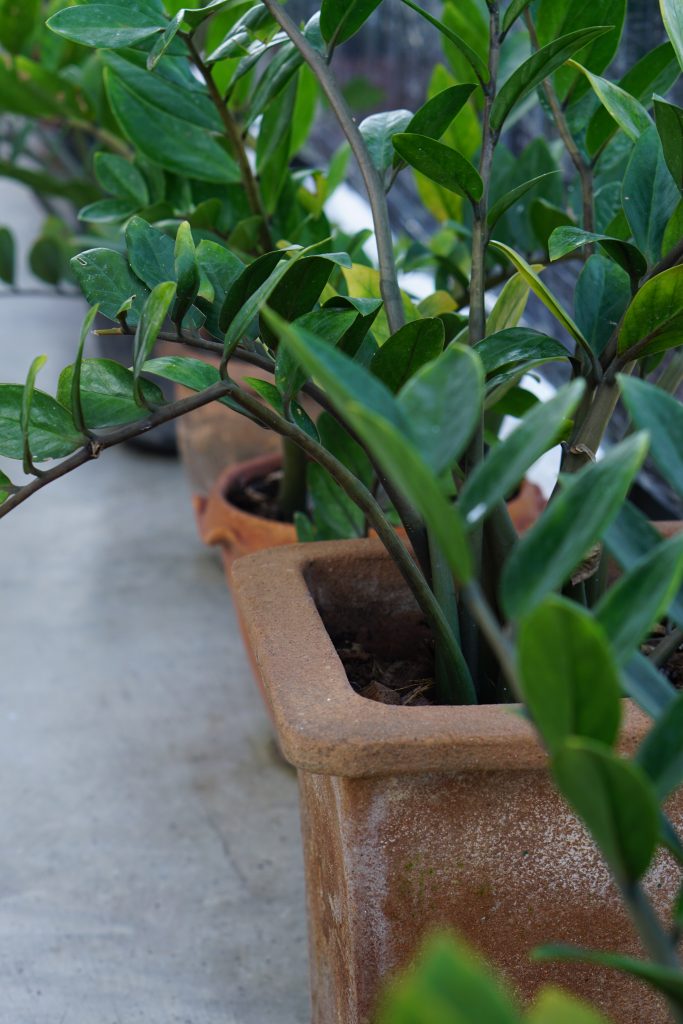 Overall the Dearly Koh Tao hostel is a very nice and cool place to stay, surrounded by a lovely green jungle everywhere you look (I love it!). Super friendly staff and we did an awesome snorkling tour that they recommended, we even saw a giant turtle! Amazing!