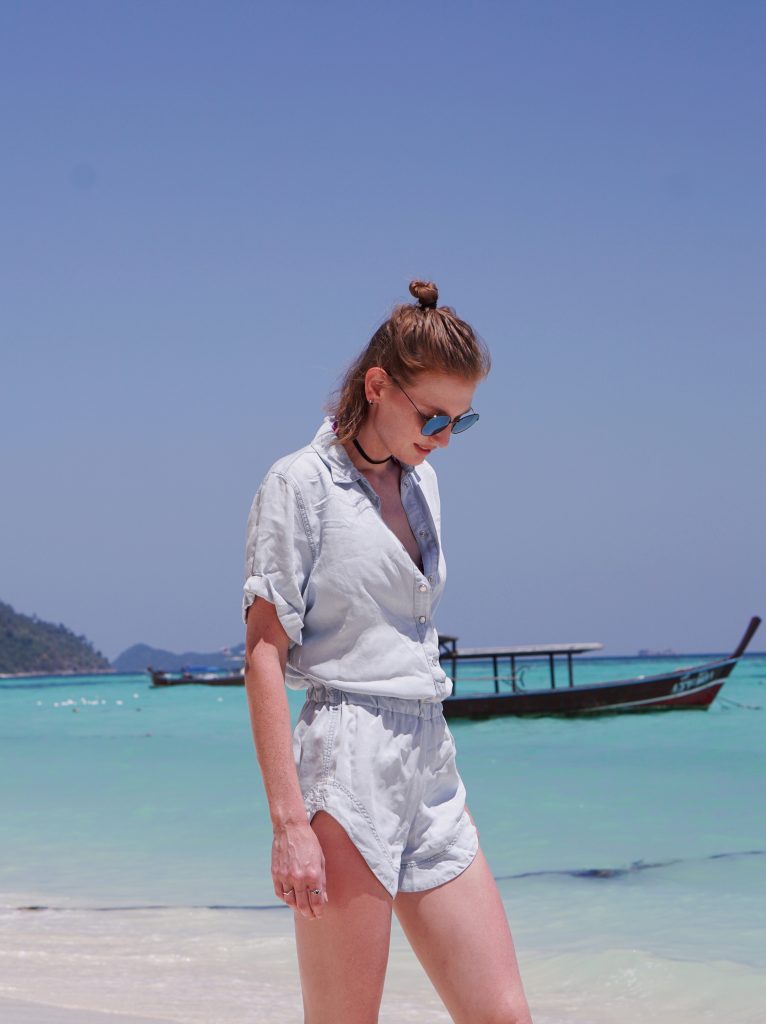 Oh Ko Lipe, with your beautiful white sandy beaches and crystal clear water… so lovely..
But first I've got to say, right now the island is still a paradise although I can see that changing in the near future.. they are building everywhere and as it's a small island it is getting pretty crowded already. So if you read this a couple of years from now, it might be a bit of a disappointment since it's quite a long way to get there. We took the ferry from Koh Lanta and it took us 6 hours to get to Ko Lipe!
On our way we came by this beautiful island, really puts things in perspective seeing that little house next to the big cliff..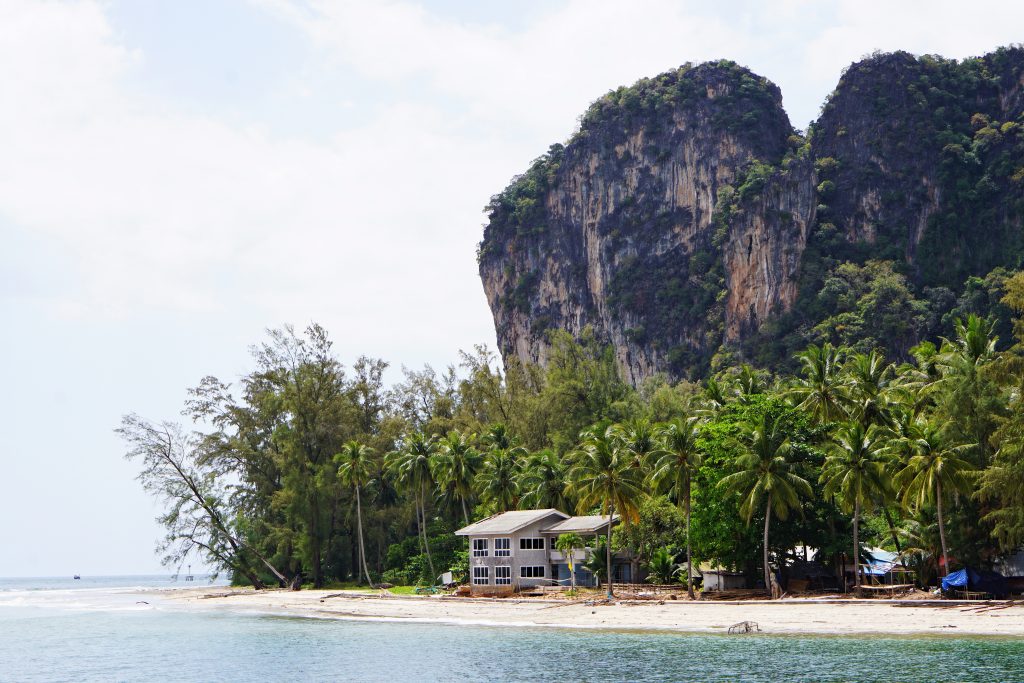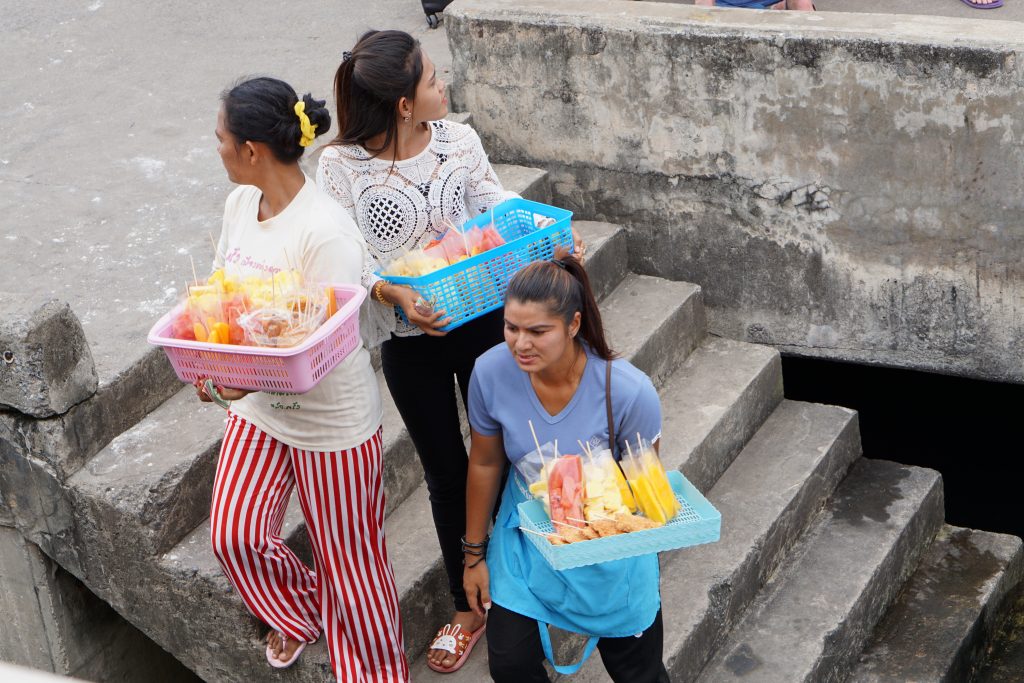 And these women, waiting for us at the small harbor (behind them all the tourist with their luggage) to come aboard, cause they knew we already had a 4 hour journey and we'd be hungry.. I took a photo of them because I really love the palette of colors and all together, unintentionally, the 3 of them look like some sort of fashion ad to me. Just had to capture it, but I had only one shot before we got too close and everyone started moving on the boat and at the harbor.. Love it though that they are all facing a different direction, for me this photo has captured a great memory of that moment where it felt like a warm welcome!
After that we continued our journey on the ferry for another 2 hours, but once we arrived at the island it was well worth it! How amazing does this look?! We found this awesome swing and had to take a picture, the view was too nice not to and well.. it was kind of a romantic moment..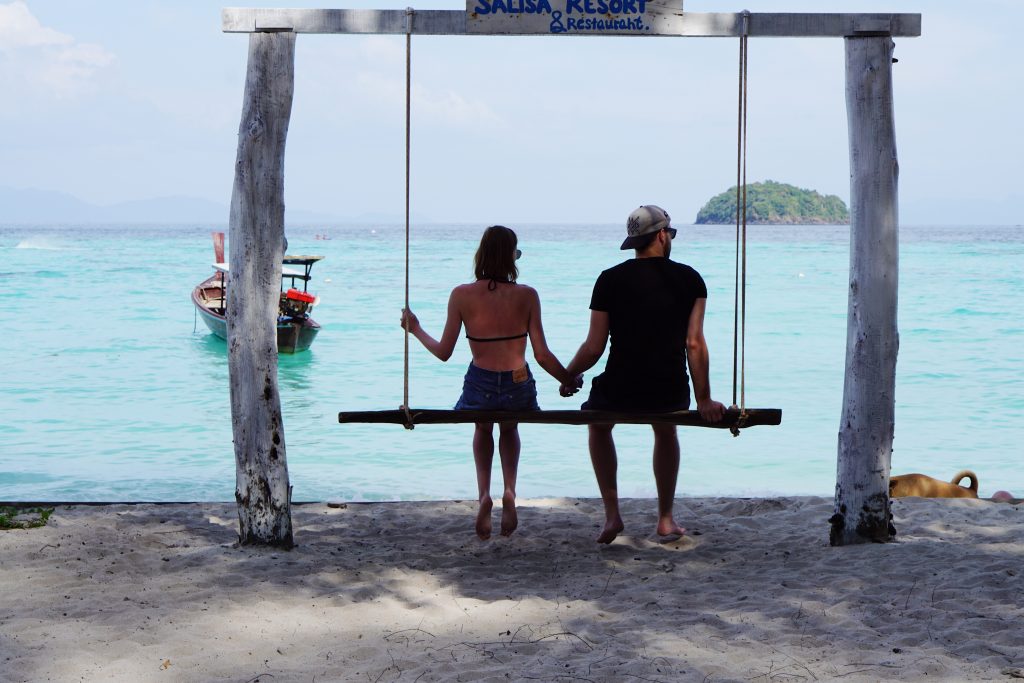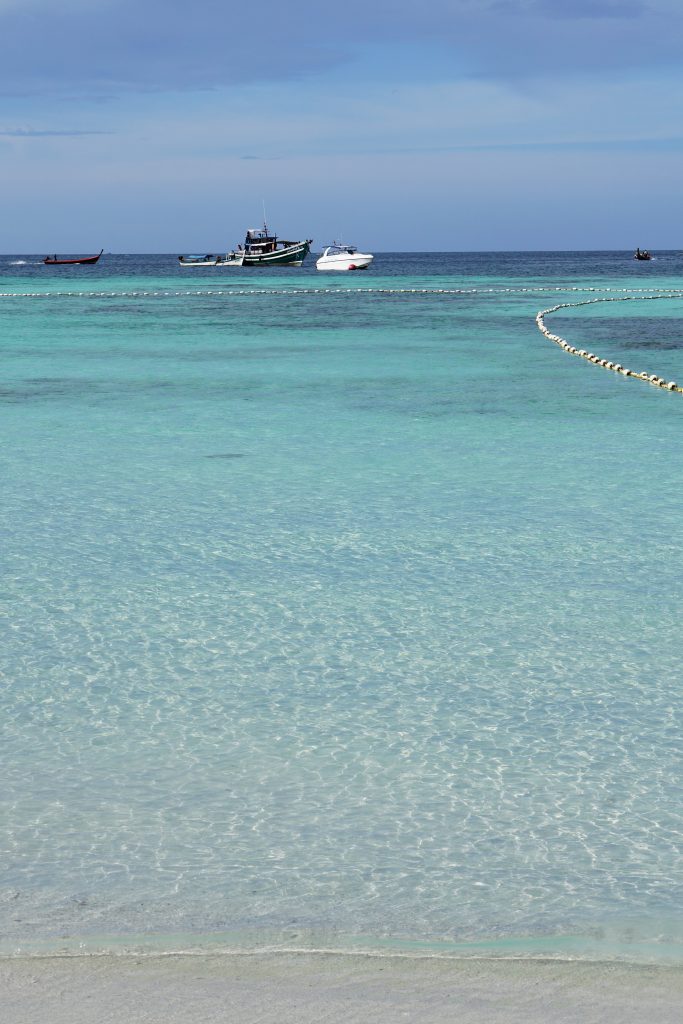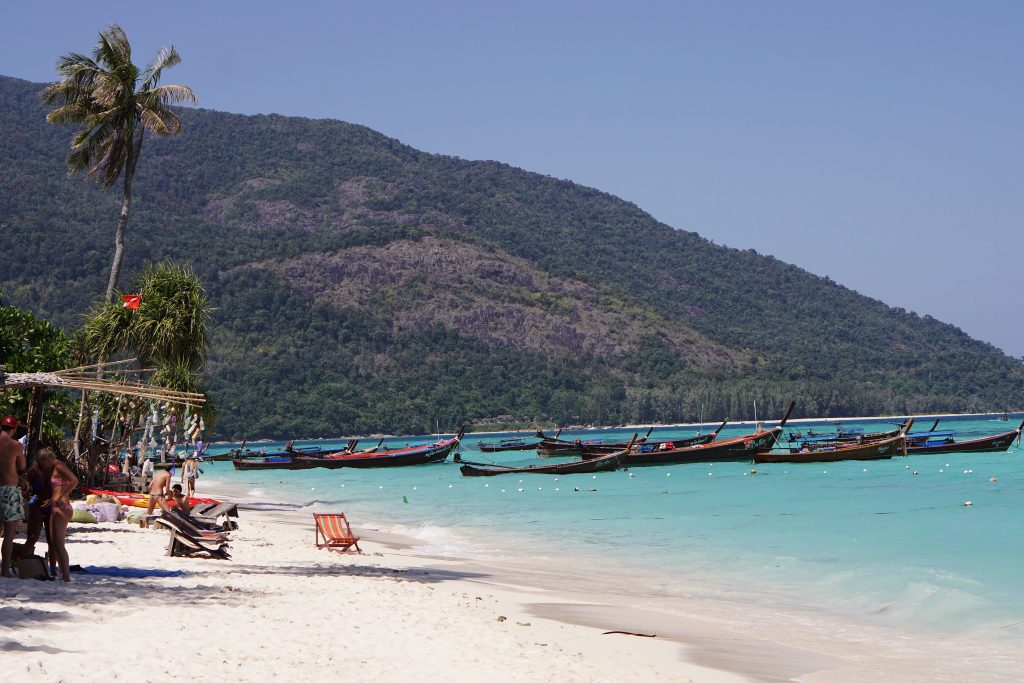 The beaches are not too crowded and the water is so nice and clear, warm too! Be carefull though if you easily get a sunburn (like me) because the sun is very strong..
The island has a sunrise and a sunset beach, everything on the island is within walking distance and there's a long walking street with shops, restaurants and bars that get's busy at night. There are quite a few shops that are more original than most of the shops you find on the other islands, which makes it a great place to find beautiful treasures!