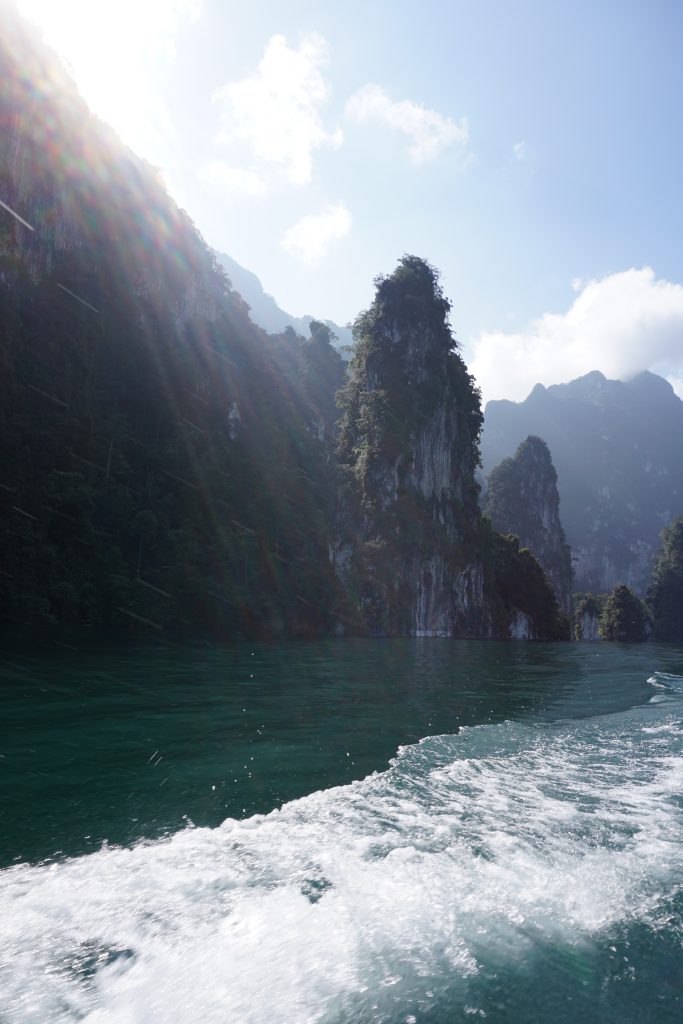 Can you believe this place? It's in Thailand! Not the usual view you're expecting when you think of Thailand. Although most people visit this country for the beautiful beaches, there is much more to see and it varies from canyons in the north to lakes surrounded by jungle in the south. Meet Khao Sok National Park, the lake with such a stunning scenery it takes your breath away..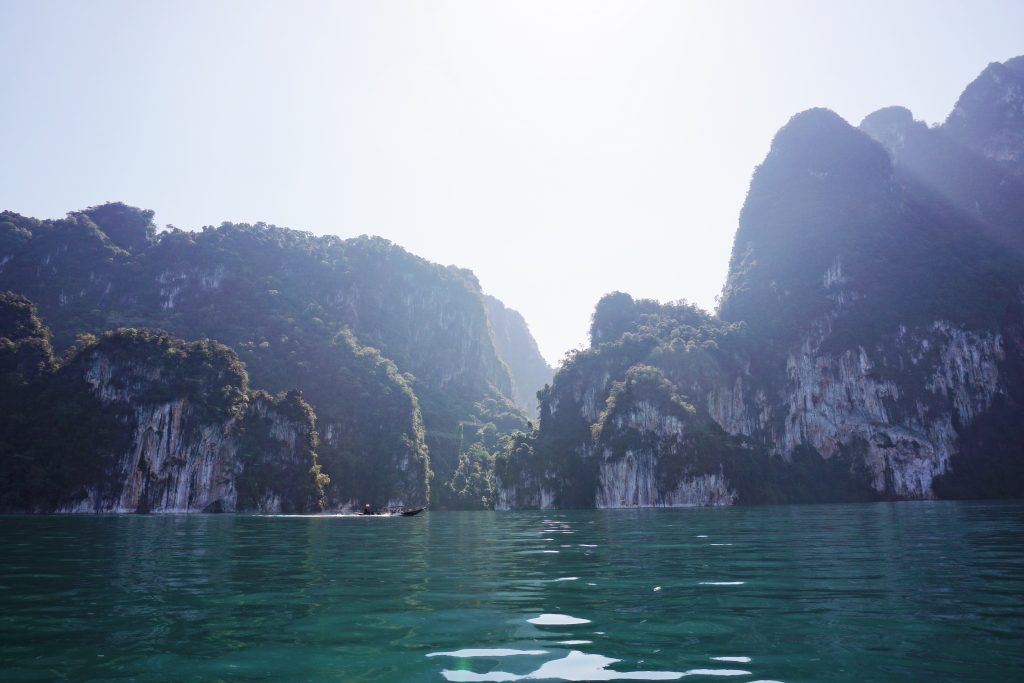 It already starts magical from the moment you step onto the boat that takes you to the cabins on the lake where you'll sleep for the night. As you get closer to the cliffs the views from the boat become more and more impressive (spot the other boat! really put's things in perspective huh?). Since I was born and raised in the Netherlands (which is completely flat, not even a hill!) can you imagine how impressed I was by these huge cliffs?! And the colors are so amazing I just love it!
A visit to the park includes taking a boat trip at night listening to the sounds of the jungle and spotting some animals in the dark. Although you might not spot any, when looking at the sky you can see so many stars it's unbelievable. Such an amazing moment, to just sit on a boat in the dark admiring the universe..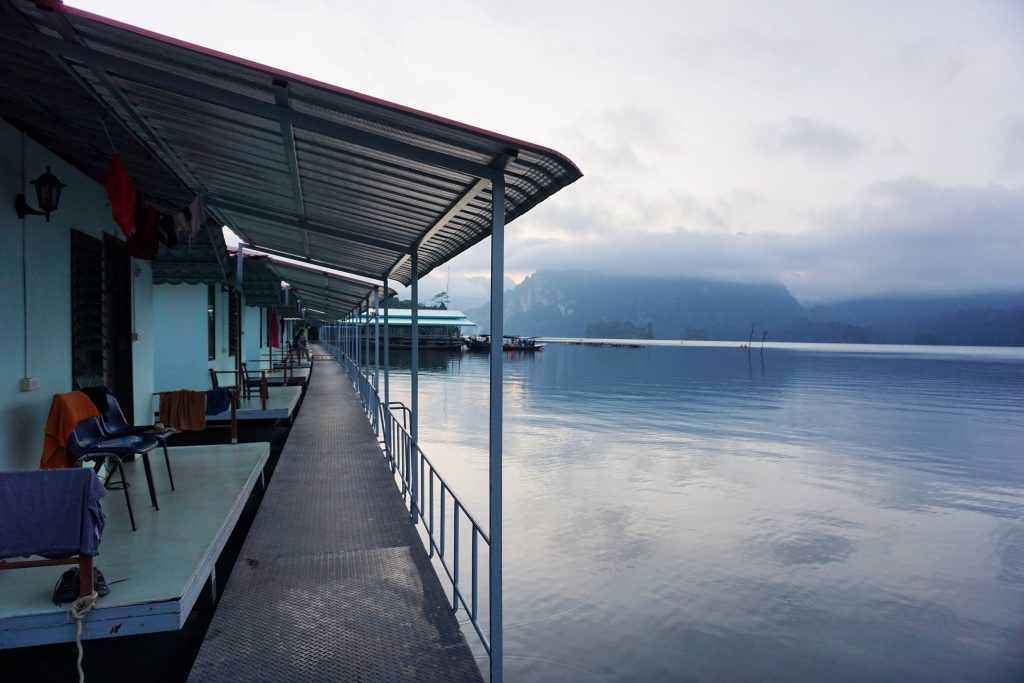 Waking up to this view, with morning mist covering the cliffs and the water of the lake so still. All you hear is the sound of the jungle, where you'll be taking a hike later on (only later to find out there's also a trip through a 750 meter long cave that involves swimming in the dark and hiking through narrow and slippery parts of the cave..) oh so peaceful. A place to really disconnect.. you can swim in the beautiful lake, the water is warm! With plenty of fish! Which is exactly why I didn't jump in..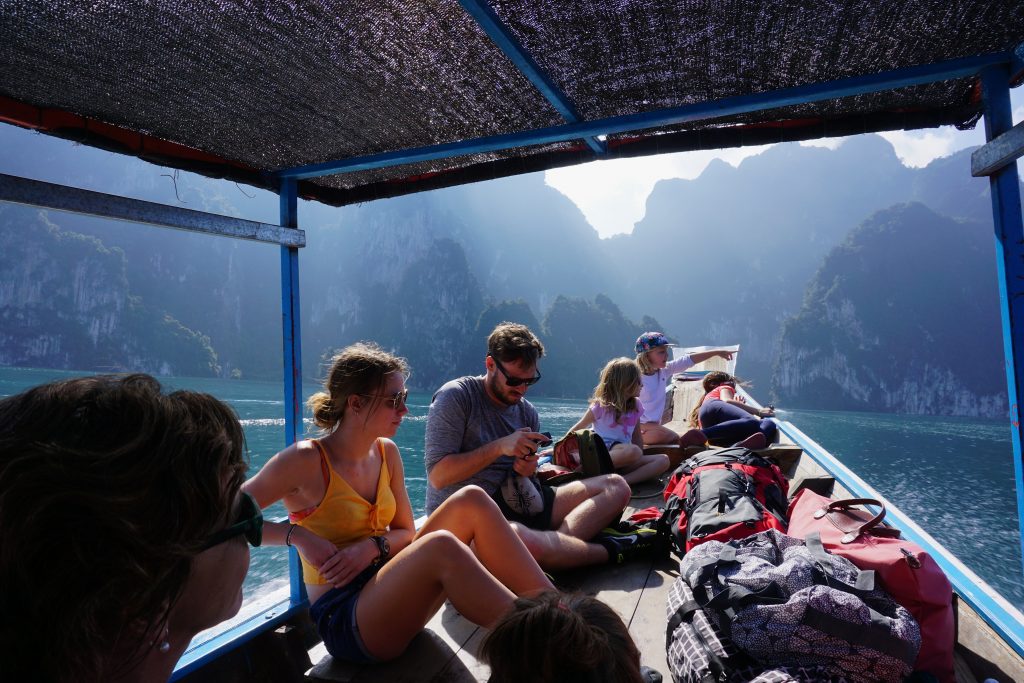 During our stay they took us everywhere by boat, that way you get to see a lot more of the huge lake. There is so much to see, the cliffs come in many shapes, I could'nt stop exploring. They dropped us off at different locations to hike. The hike in the jungle involved crossing some small rivers, they warned up front to wear clothes and shoes that could get wet, so I thought we would only go in with our feet or something.. well, I was wrong! When I saw the first person getting into the river, that was about 1,50 meters deep, I realised this was no joke.. it was a whole new experience..