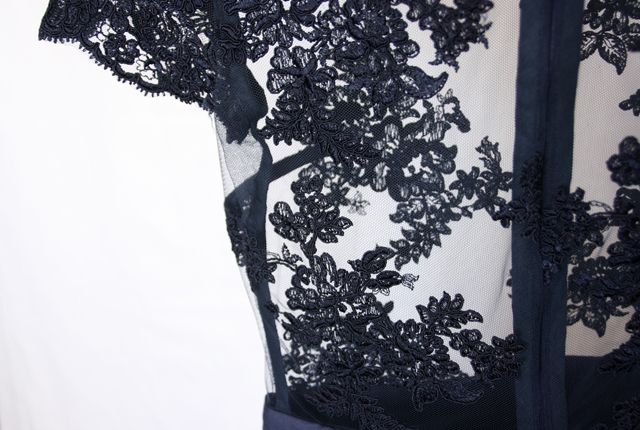 When you're invited to a wedding, being a designer you're obliged to show up in one of your own designs. Period.
Obviously that's something I'd love to do and so I made this design with great passion. I bought embroidered lace, although I'm wishing I could learn how to make it myself some day, to make a short sleeved top together with a cotton-mix skirt. Et voilà! A brand new dress was born! …Well, it took a little more than that.. Designing, pattern drawing, cutting, sewing, fitting, adjusting, sewing, finishing.. But it was worth it, I'm happy with my new dress!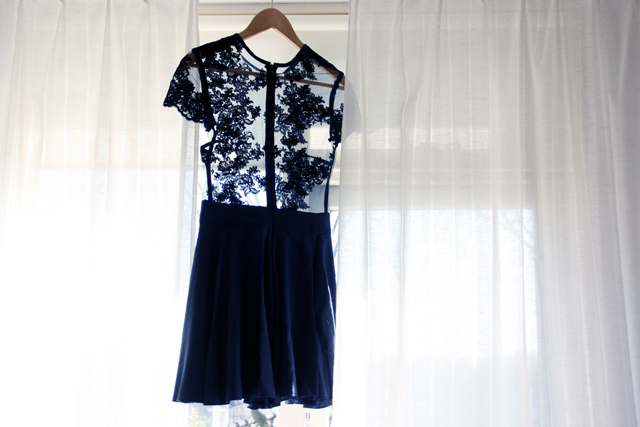 And a bit of the process.
The embroidered lace fabric and pattern of the top part.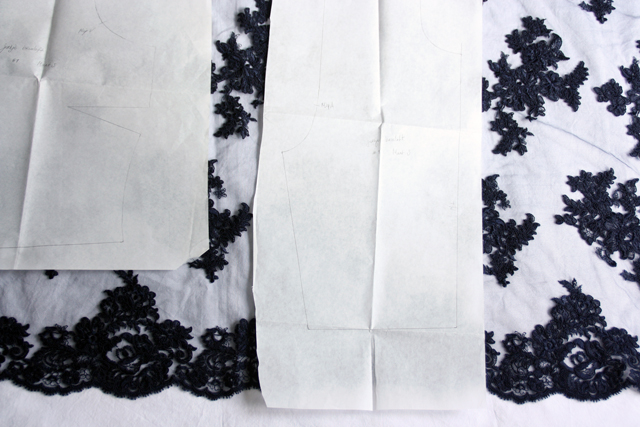 And here's the result, what do you think? Underneath I wore a top (a little too sexy without) and chose to mix the dress with my green sandals from Zara.