As promised earlier, I'll tell you about the event "Lente Kledingruil" (translates: Spring clothing swap) that was organized by the "Kledingbibliotheek 2.0" which I am a part of. My role as one of the members of the event team is to come up with ideas and themes to decorate the events and to design the promo- material such as flyers and posters. For our first clothing swap party we chose the theme 'spring' because it was also the launch of the new and improved Clothing library and thus a new beginning. Here you can see the flyer I've designed for the Lente Kledingruil.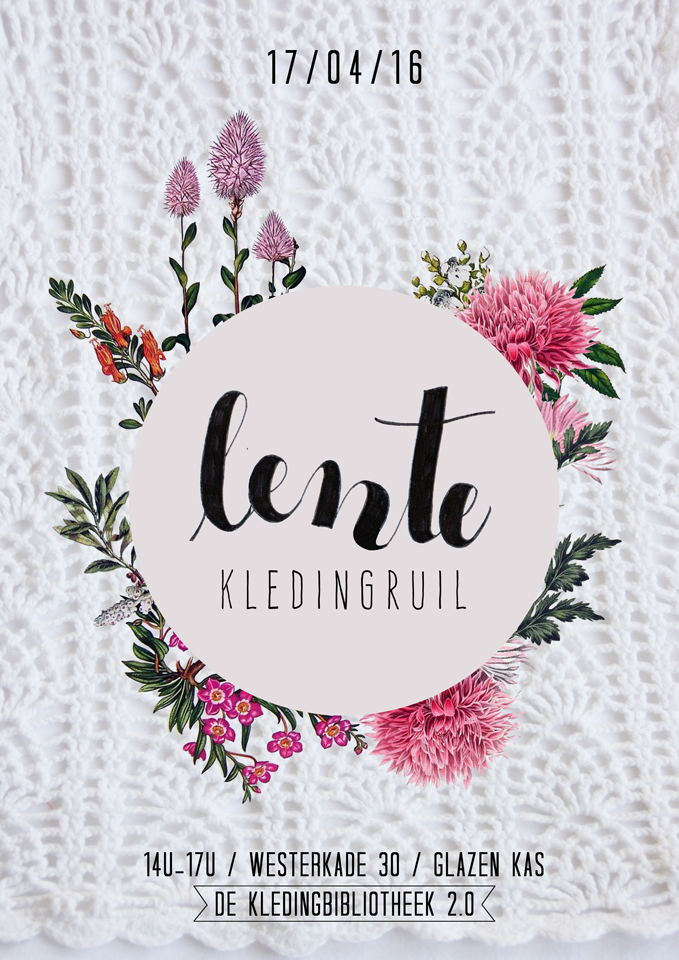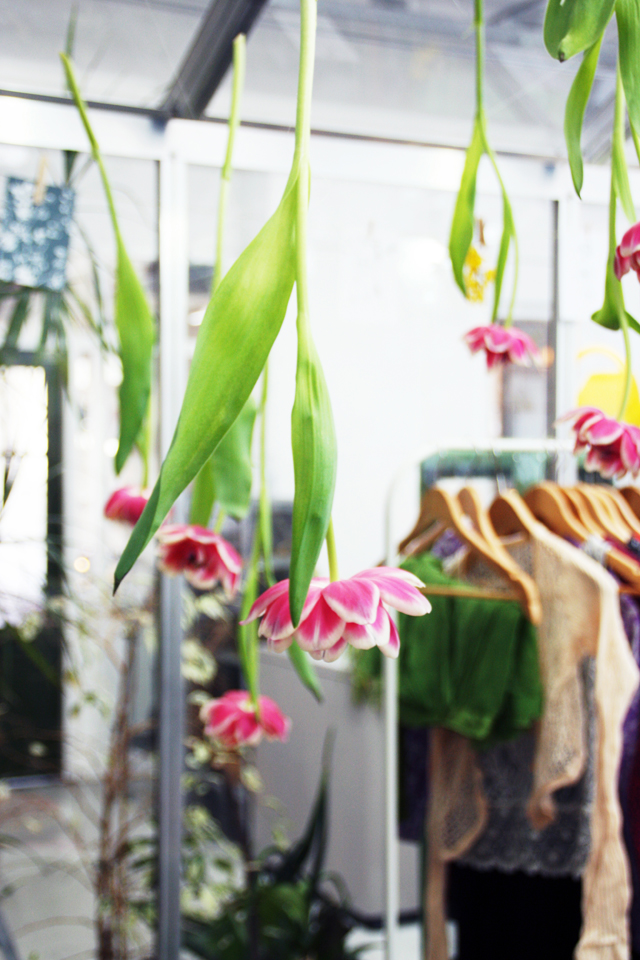 The idea was to bring spring inside (you can never trust the weather in the Netherlands, planning the event outdoors might have been rain on our parade.. literally). So flowers and plants were the main ingredients, hanging the flowers upside down for a playful twist. And what would a party be without a flag banner, so I made some from left over fabrics.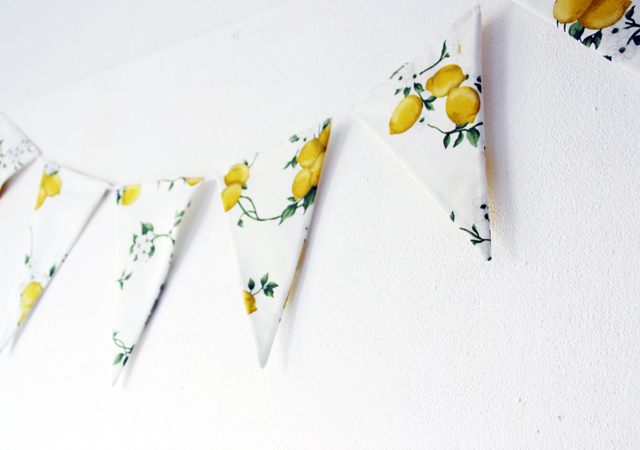 Not only did I take care of the decoration for the event, Souz Atelier was also there to alter the items that were swapped to make them fit perfectly. This was my little corner decorated with plants, banners and of course a sewing machine on the table (check the video at the end of this post to see me in action)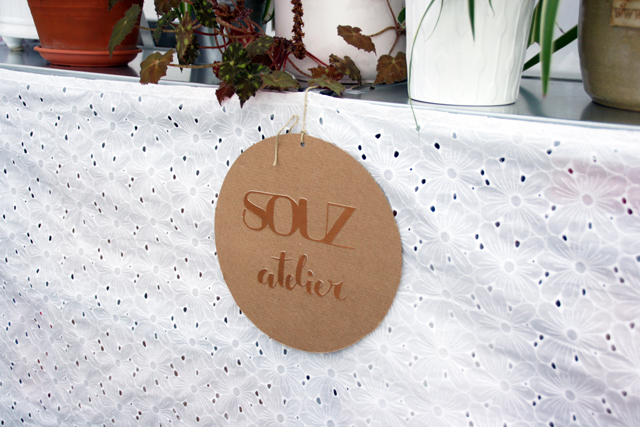 And there was food! We made a picnic table for that outdoor spring vibe, the food looks delicious right? It sure was! Strawberry and cream bites and lemon cupcakes made by Karin zwiep.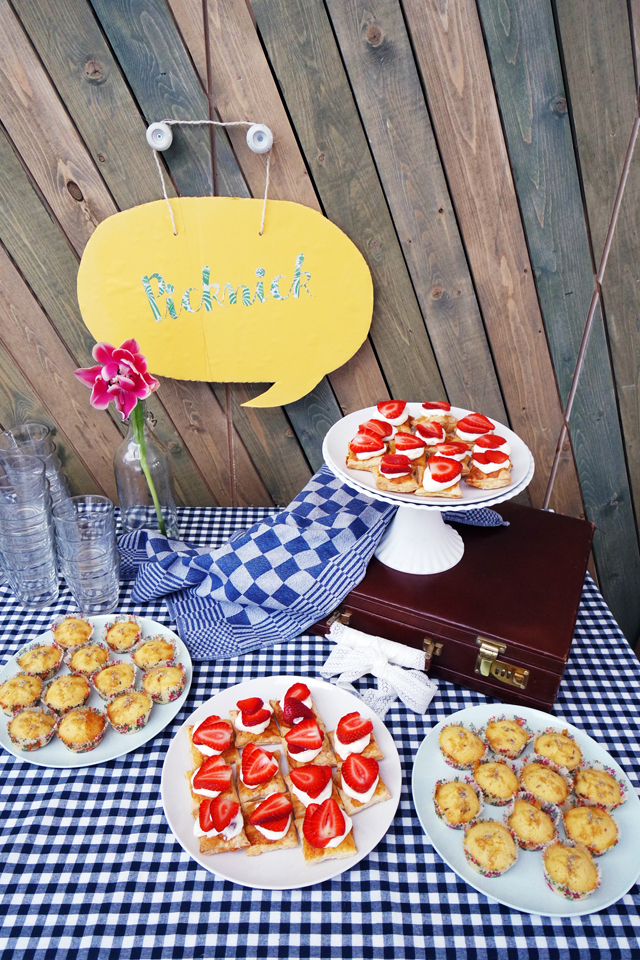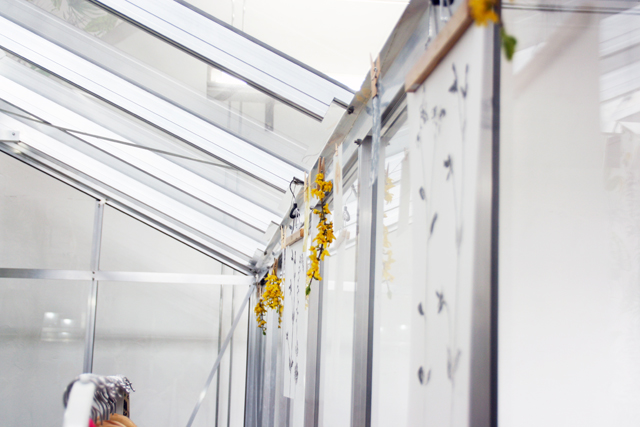 BLOOM & TYPO was there to sell some of her handmade cards and posters, which we also used as decoration. Check out her ETSY shop where you can buy her beautiful cards.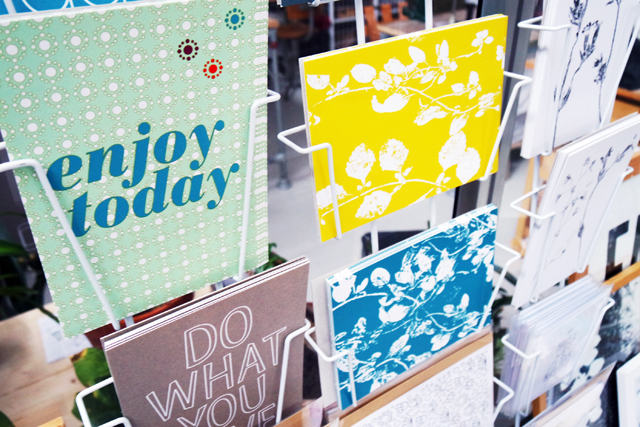 The event was a success and I'm proud of how we decorated it! And for my Dutch readers: make sure you don't miss out on the next one! We'll be hosting clothing swaps every season! For more info check out our facebook page
In case you weren't able to attend you can watch the video of the event below.