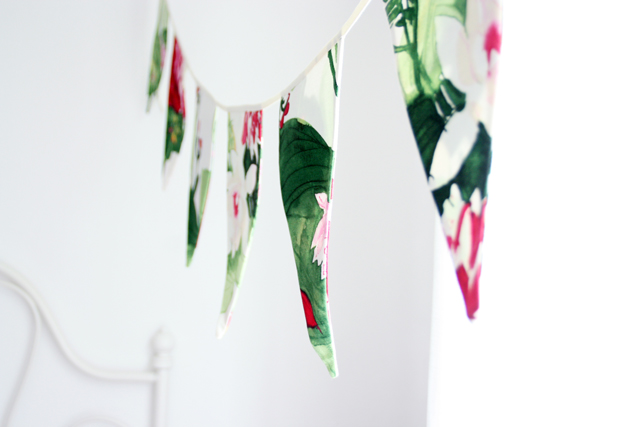 So I've made a flag banner from this floral print fabric I found in Barcelona, which I've used to decorate the "lente kledingruil" that you can read all about in my previous post.
Since I got a lot of nice comments on the flag banners (I've made several, each from different fabrics) I thought why not make a separate post about them! And here's the first one, it's a short banner which only contains out of 6 flags with a total length of 260cm.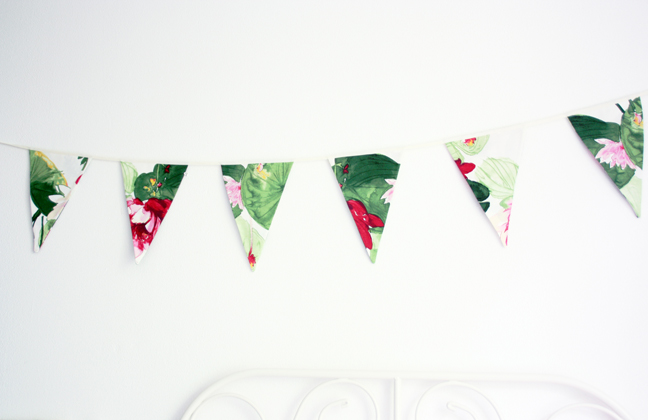 The flags are double sided, so you can also hang this banner in the middle of a space.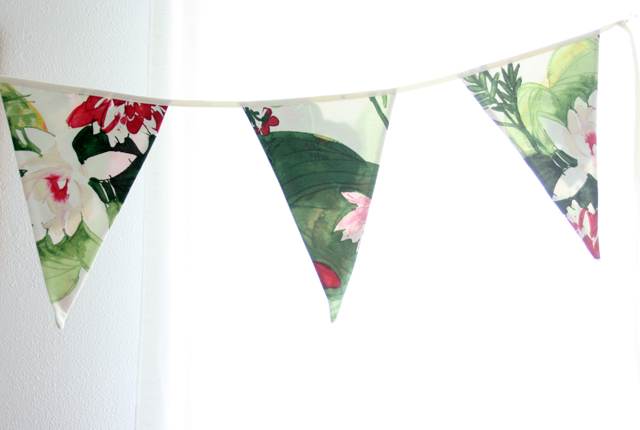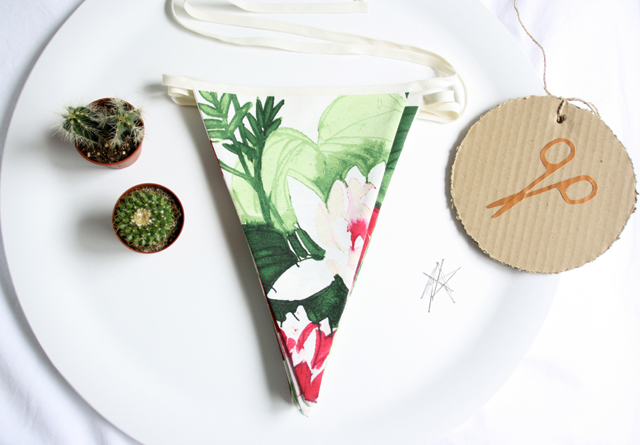 I'm thinking about selling them, I've been looking into opening an Etsy shop. These flag banners would be so nice to decorate a spring party, picnic or even a wedding! When I start selling them, you'll hear it here first!