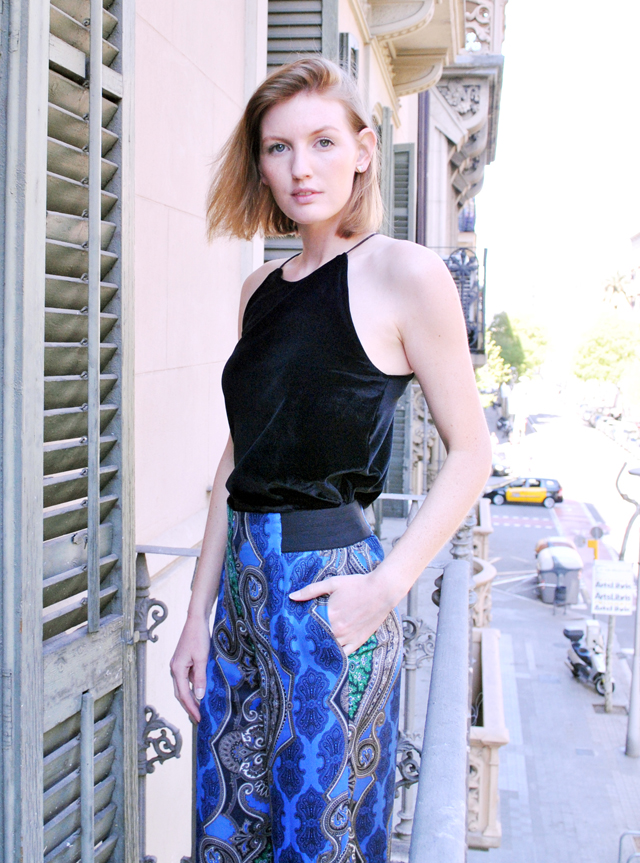 Finally! A new post! It's about time, soon I'll devote a post to what i've been doing for "de kledingbibliotheek"
But first let me tell you about this upcycle project. On the picture below you can see the original top. Although I really liked the top the way it was, it was kind of necessary to upcycle it because it did not stay in place. Meaning it turned out showing more cleavage than I'd want it to. For some reason the velvet fabric started sliding down while wearing it, I think that might've been because they used the same fabric for the facing. Wearing it was not exactly a party having to put it back in place every 5 minutes, so I came up with a solution.
Before: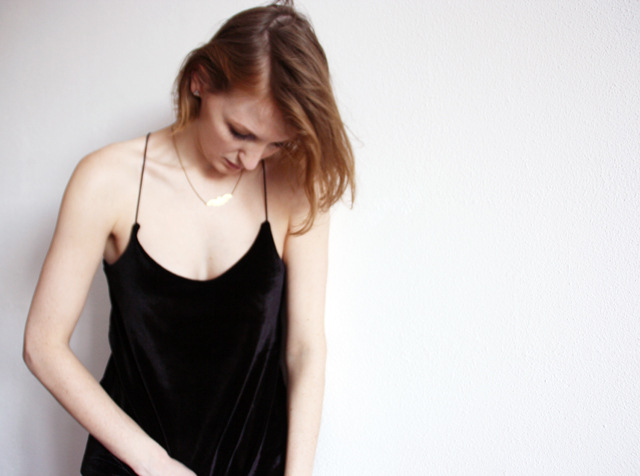 I took the top apart, not completely, I left the back as it was since the problem only occurred in the front. I could have just only replaced the facing with a different fabric, but I wouldn't be me if I didn't take this opportunity to change it into a new top. Below you can see the result, as you might notice the top became a little shorter which is due to lowering the armhole.
After: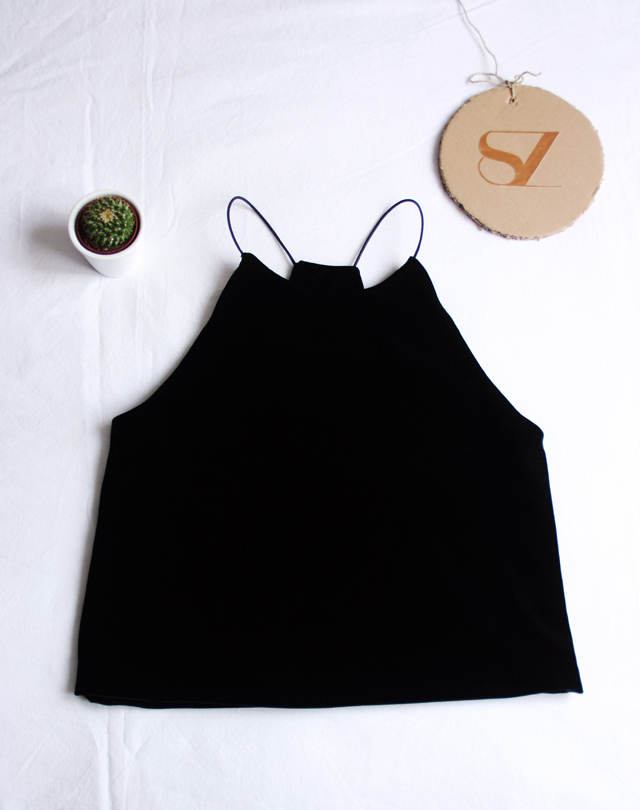 As my boyfriend and I went to Barcelona for a weekend, it was the perfect location to photograph my new upcycled velvet crop top! And of course, wear it on a nice night out! What do you think?