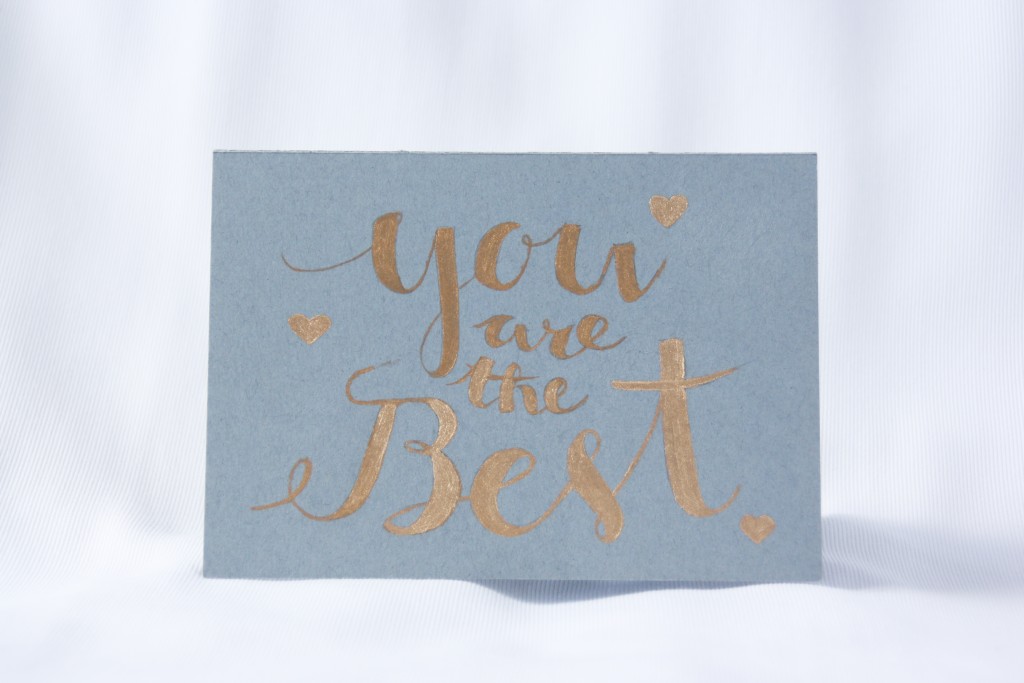 I probably don't have to tell you that this sunday it's valentinesday. That means you've got less than two days to figure out what to give your other half and even less time (opening hours) to get it.. or.. you can make something. Don't panic! I've got you covered. Just a small gift, but it will be made by you so it beats all the other gifts. Personally I'm not a big fan of the "everything covered in red hearts" kind of products. I'd rather see something more clean, minimalistic. And so I've made a card that is not screaming valentinesday all over, but does tell your lover that you appreciate her/him.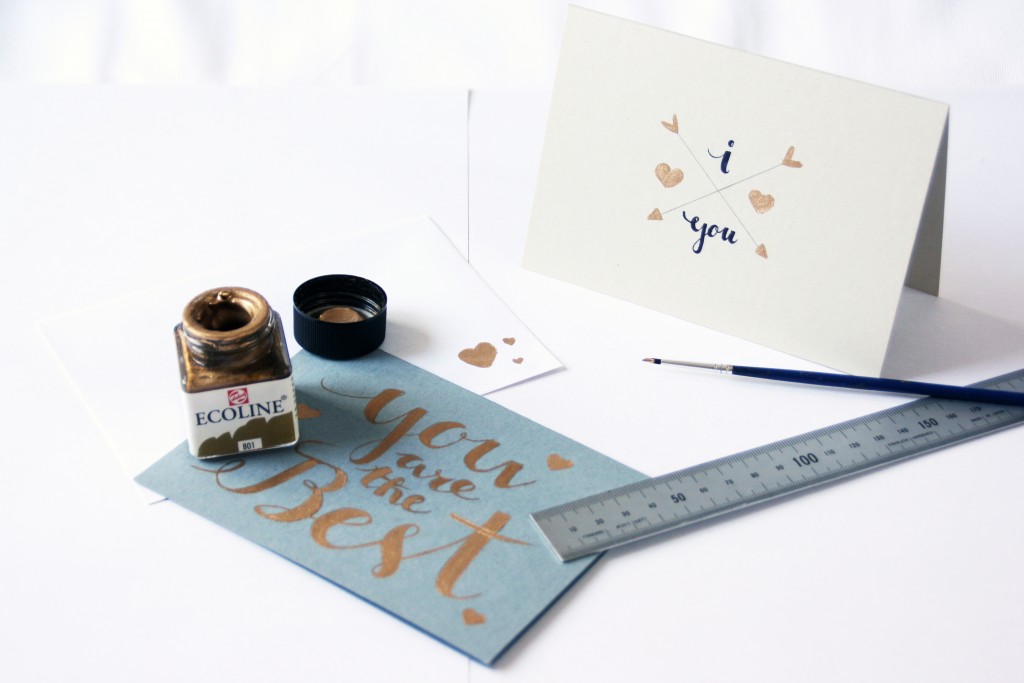 Now to make a card of your own, you have two options. If you have a bit of time you can try my tutorial "handlettering" and use that technique to design your own card. If that's a bit too much, you can use my design (You are the best A4) and print it on A4 size paper. I used 160gr, that is thick enough to make the card stand up once you fold it in half. You can print it on any color that you like and if you want to make the card extra special you can color the artwork with gold ecoline/paint like I did. Add a few hearts if you like, and your valentines gift is done!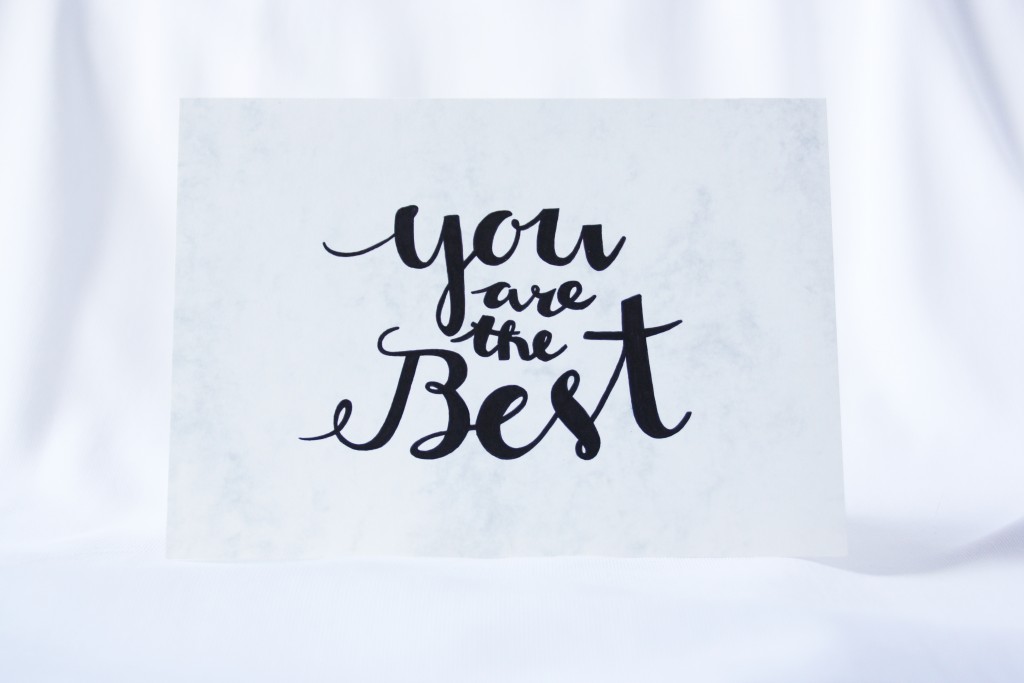 Or go for paper with a marble look and don't paint over it.
Download the pdf here and just print it on any kind of paper that you like: